5 Indirect Costs of Endoscopy Staff Injury: #3 Turnover
by Larissa Biggers, on May 31, 2019
In 2018, the healthcare job market continued it historical growth, with 42.3% of hospitals predicting an increase in their labor force for 2019. Yet the hospital turnover rate stands at 19.1%. As for nurses, 49% of them have considered leaving the profession in the last two years, according to a 2018 study. So who will fill those vacant positions?
Mass Exodus
Healthcare workers leave their jobs for a variety of reasons, but as discussed in previous posts, the physical burdens placed on these individuals make a lengthy and fulfilling career next to impossible. The bottom line: it's the reason many leave the profession. Recent research reveals that nurses who reported work-related disability or illness; experienced high physical demands or burnout; or were unsatisfied with their schedule or staffing arrangements were likely to leave nursing altogether. Many of those who elect to stay in healthcare might switch to less physically demanding positions, for instance in advanced practice or teaching.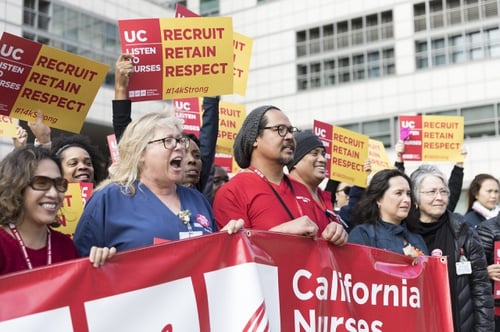 A Money Pit
According to a 2019 healthcare retention and staffing report, the average cost of turnover for a bedside RN is $52,100; that means that the average hospital loses anywhere from $4.4 to $6.9 million a year. And for every 1% increase in nurse turnover, the average hospital pays $328,400.
Consider these numbers in the context of the current healthcare climate, in which approximately a quarter of hospitals report a nurse vacancy rate exceeding 10%; just one in five has a rate of less than 5%. Unfortunately, all signs point to the problem getting worse. Nurses born during the Baby Boom are retiring in droves, and younger nurses are not filling in the gaps. As an example, in 2016, 72.5% of the Society of Gastroenterology Nurses and Associates (SGNA) membership was 50 years or older; just 0.9% was younger than 30 years.
ISO Qualified Staff
The recruitment difficulty index for RNs is 86 days on average across specialities. That means it takes almost three months to hire a nurse. An interview with a hospital GI Lab Director Tina Hoss, who oversees 27 GI nurses and nine technicians, sheds some light on the issue. She explains, "Across the industry as a whole, we are tasked with replacing experienced RNs who are retiring. Cross-training for the GI specialty can be difficult. [RNs] have excellent skills in their area of expertise, but they do not have experience with GI procedures….[GI techs] are hard to train and hard to replace— especially when you consider that the level of pay isn't quite where it needs to be to match their skill mix." The situation is likely similar for other specialties. Add to that the dramatic rise in the requests for GI specialty care in the United States over the past 30 years, and hospitals may well have a hiring crisis on their hands, at least in endoscopy.



Walking the Talk
It is an established fact that lifting and moving patients and maintaining awkward positions can injure the spine. In addition, excessive forces (e.g., applying abdominal pressure), repetitive hand activities, and awkward postures are direct causes of overuse injuries of the upper extremities. Assisting with endoscopy procedures such as colonoscopy typically involves one or more of these activities.
In an effort to protect healthcare staff from a potentially career-ending injury, professional organizations are issuing strict position statements and recommendations. SGNA, for instance, "supports an ergonomically safe environment for the healthcare team in the gastroenterology setting. Therefore, SGNA recommends that each gastroenterology patient care setting develop a plan to reduce risk and provide an ergonomically safe environment. The plan should consider all activities involved in the care of patients including direct contact with patients, use of equipment for patient care, [and] activities conducted during procedures involving patients…."
Among other measures, SGNA recommends conducting a work environment assessment; developing a program based on the ANA Safe Patient Handling and Mobility Standards; allocating funding to support the program; identifying activities that place healthcare workers at risk for injury; and reducing physical requirements of high-risk tasks (e.g., by using equipment that minimizes the need for patient handling).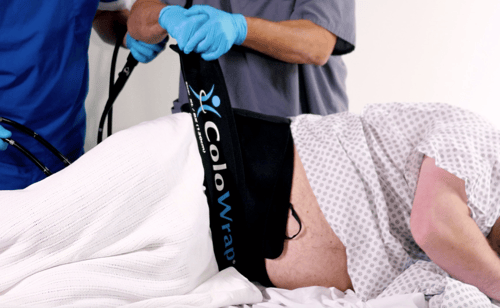 Change for the Future
Although these recommendations are certainly sound, there are still skeptics who question the need for change; after all, patients have been handled manually for centuries, and implementing a SPHM can be costly. One reason to change is that the nursing shortage is real, and it is not due to a lack of trained nurses. Rather, is a lack of trained candidates willing to work in dangerous conditions. Legislation, safety mandates by healthcare organizations, and appropriate funding are all required to make a career in healthcare safer more and appealing to potential employees. It's time for a change.