This week, the Colon Cancer Coalition hosted a Twitter chat on an important topic—colorectal cancer.
Read More
Topics: colonoscopy, colon cancer, patient, FIT, screening, adenoma, polyp, healthcare costs, bowel prep colonoscopy, colorectal cancer, GYRIG, Colon Cancer Coalition, Get Your Rear in Gear
All physicians want to provide superior care for their patients, but practicing medicine today can be complicated. In the last decade, doctors have been tasked with navigating new technologies, government mandates, and payment guidelines, all of which can detract from caring for patients.
Read More
Topics: endocopy, screening, adenoma, safe patient hadling, abdominal pressure colonoscopy, looping in colonoscopy, bowel prep colonoscopy, endoscopist, difficult colonoscopy, gastroenterologist, CRC, colorectal cancer, tortuous colon, injury endoscopist, GI injury, nurse injury, patient experience, women in GI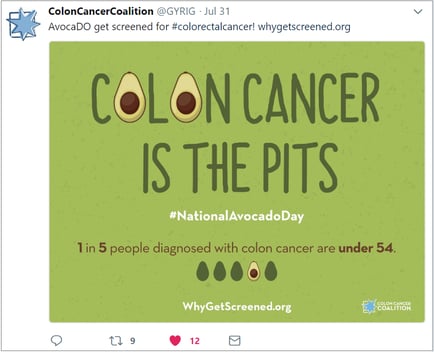 If Colonoscopy Is the Gold Standard, Why Is Compliance So Low?
In 2018, 50,630 people in the United States will die of colorectal cancer, according to the American Cancer Society. It is the third leading cause of cancer-related deaths in men and women in this country.
Read More
Topics: colonoscopy, colon cancer, screening, polyp, healthcare costs, patient safety, abdominal pain colonoscopy, bowel prep colonoscopy