5 Pointers for Acing Your Joint Commission Survey
by Larissa Biggers, on October 25, 2019
For those not familiar with the Joint Commission, it is a not-for-profit organization that accredits and certifies over 22,000 healthcare organizations and programs in the U.S. Accreditation and certification are completely voluntary, but entities that pass muster are recognized as prioritizing and delivering high quality patient care in a safe environment.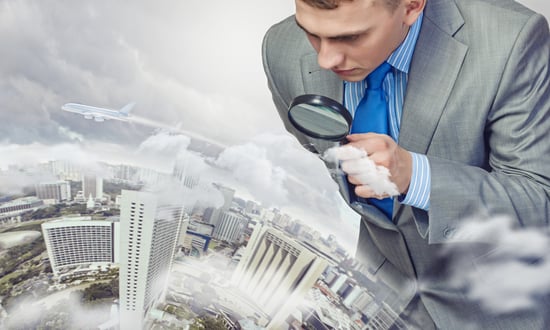 Accredited facilities must be re-accredited every two to three years. This process involves an unannounced visit (survey). During these visits, certified surveyors evaluate standards compliance, talk to and observe staff who interact with patients, and speak with the patients themselves, among many other tasks.
Infection Control
Infection control in healthcare is a hot button issue, particularly in endoscopy. In 2018 "failure to consistently and effectively reprocess flexible endoscopes" ranked #2 in a top-10 list of health technology hazards. It should come as no surprise, then, that the Joint Commission is serious about inspecting endoscopy units to ensure that they are safe for patients.
If you work in GI and your facility is up for re-accreditation, check out the pointers below. Although not comprehensive, this list will help you prepare for your Joint Commission survey and, as a bonus, can help improve the efficiency of your unit.
Instructions for Use (IFUs)




Rather than having to hunt down IFUs during the survey, make it easy on yourself and collect them in one or more binders. When a surveyor poses a question about a specific issue, the answer will be easy to find (plus you will look really organized). Some units prefer to maintain several binders or subdivide a large binder into topics (e.g., recall/equipment issues, scopes and related equipment, etc.). Create an organizational system that aligns with the current workflow and improves operational efficiency. Keep in mind that disposable biopsy equipment and specialty equipment (for fine-needle aspiration, ERCP, etc.) have the IFUs on the packaging, so you might not need to include these products in the binder(s).






Job Aids

Surveyors appreciate seeing job aids for use in training and to remind staff of process steps. For instance, one GI unit created a job aid for every chemical it uses. That way, if staff have questions or need to respond to a chemical spill, they will have quick access to the relevant information. If these materials are posted, they should be laminated or stored in a waterproof insert.




Water Temperature


An important factor in infection control is proper water temperature. Staff should check the temperature of sink cleaning water before adding detergent. In addition, this information should be documented on a scope cleaning worksheet. Remember that water temperature requirements change based on the type of enzymatic detergent used, so it is advisable have relevant IFUs nearby. Sometimes surveyors ask for verification of a digital temperature reading, so a fluid temperature monitor can come in handy.



Scope Closets




Studies have shown if scope channels retain moisture, they can test positive for residual organic soil days later. Therefore, it is almost certain that Joint Commission surveyors will inspect your scope closet. Scopes should hang freely and not touch each other or the closet. Closets must be clean, with no drip marks, towels, or chux pads on the floor. On a recent visit, surveyors were pleased to see high-efficiency particulate air (HEPA) fans inside closets and up-to-date closet cleaning schedules and methods included in the unit's scope book. Finally, recording scope reprocessing dates and labeling scopes with last-date-reprocessed tags is highly recommended.




Staff Safety

The Joint Commission understands that staff safety is essential to positive patient outcomes. As such, they usually check to see that personal protective equipment (PPE) is readily available and is worn; fire drill and fire extinguisher documentation and processes are current; and rooms and hallways are free from trip hazards and clutter. Along the same lines, ceilings are often inspected for gaps, holes, staining and cracked tiles. There should be no holes, tape, or tegradern on mattresses or table padding.
Use the pointers above as you get ready for your re-certification inspection; explore the Joint Commission website and guides; and talk to peers who have been through the process at other healthcare facilities. One last thing, be prepared to willingly answer surveyors' questions, but remember that the visit is not about you as an individual. The goal is not to catch you making a mistake. Rather, it is to ensure your facility has the processes and procedures in place to protect patients.