Does FIT Measure Up to Colonoscopy?
by Larissa Biggers, on June 28, 2018
Does FIT Measure up to Colonoscopy?
How do fecal immunochemical tests (FITs) stack up to colonoscopy, the gold standard for colon cancer screening? Admittedly, FIT might sound pretty good—no special diet, no colonoscopy prep, no hospital gown. But everything that shines is not gold.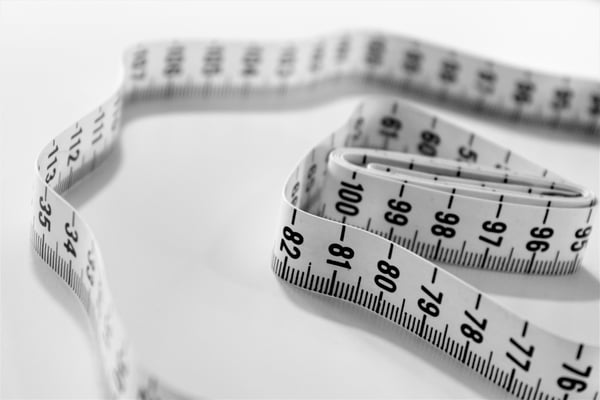 What Is FIT, Anyway?
Fecal immunochemical tests screen for colon cancer by analyzing stool samples for hidden blood, which can be an early sign of cancer. FIT detects human blood originating from the intestines. If results of a FIT are normal, it means that the test did not detect any blood in the stool. But according to the U.S. National Library of Medicine, cancers in the colon may not always bleed, so FIT might need to be performed a few times to confirm that there is no blood in the stool.
If It Sound Too Good, It Probably Is
While FIT can be effective in detecting colon cancer, it cannot diagnose it or treat it. There are more reasons to choose colonoscopy over FIT.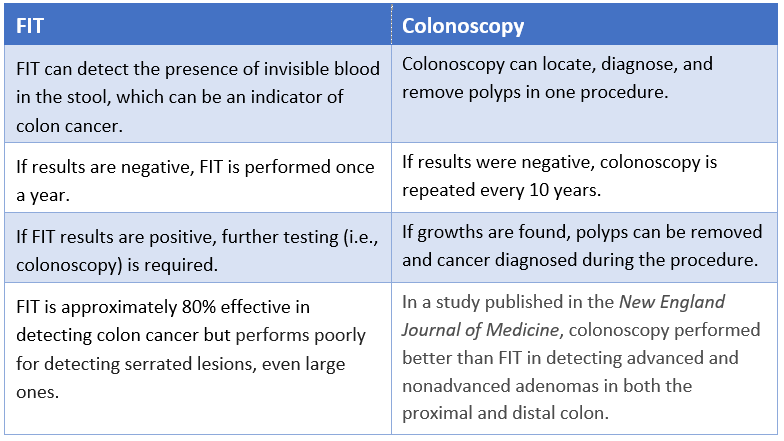 The Worst Kind of Colon Cancer
One area where FIT does not measure up to colonoscopy is in detecting sessile serrated polyps (SSPs), also known as sessile serrated adenomas (SSAs). Typically found in the right colon, they are the precursor of up to 30% of all colorectal cancers (CRCs). The progression to cancer from sessile serrated adenomas appears to occur via a different mechanism than traditional adenomas, and may occur more rapidly.
One study of 6,198 subjects undergoing FIT and colonoscopy found that FIT detected SSPs with significantly lower levels of sensitivity than conventional adenomas. Furthermore, an article out of Dartmouth Medical noted that FIT performed poorly for detecting serrated lesions, even large ones, perhaps because SSPs might not bleed like conventional adenomas.
Vigilance Is Not Optional
Individuals choosing FIT over colonoscopy should adhere to a once-a-year testing schedule and should opt for colonoscopy to evaluate a positive FIT result. While primary care physicians and/or healthcare systems should remind patients about yearly screens and refer FIT-positive patients for colonoscopy, it is up to the individual to stay current with screening recommendations.
The Big Question
Ask your doctor what he or she would do. Many believe that patients who want a more effective test that detects and prevents cancer should choose colonoscopy, which has again proven to be dramatically more effective at detecting precancerous lesions than FIT. Patients who are concerned about the invasive nature of colonoscopy might still choose another first-line test such as FIT. And no one will argue with the fact that any screening is better than none.